24 hour Live-in
Our best value and most popular option is 24 hour Live-in care.  We refer highly experienced and trusted caregivers at a price that remains affordable to most families.
Hourly Care
Clients who do not want full time coverage or have other assistance from friends and family will often go with our more flexible option, hourly care.  The agency does not set minimum per day or week.
SLO Senior Placement
Free service to find Assisted Living and Independent Living options for your family members.
Caregivers are Carefully Screened
San Luis Obispo Caregivers serves the entire senior care population in San Luis Obispo County.  We are a Domestic Referral Agency which happily matches trustworthy and affordable caregivers with local families.
1. EXPERIENCE
Registered caregivers have an average of 10+ years experience.
2. INTERVIEWS
All candidates go through a phone and In person interview to insure caregivers pass our behavioral screening process.
3. BACKGROUND CHECKS
Proven 9-step Quality Assurance Screening Process conducted on all registered caregivers.
4. Cost
Caregivers are free to negotiate with you directly.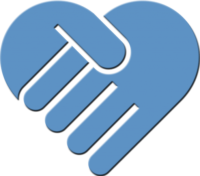 Why Choose a Referral Agency?
Independent caregivers are typically more experienced and affordable than those that work for a home care company. Independent caregivers have more control and are responsible for their relationship with you, which results in a more engaged and happier caregiver.
Happy Caregivers = Happy Clients
Using a referral agency to hire a caregiver is easy, safe and time saving.  When you hire a caregiver through San Luis Obispo Caregivers, you have the peace of mind knowing the candidate has been thoroughly screened and verified. Ultimately, we have simplified the process for you to find a trusted and experienced care professional.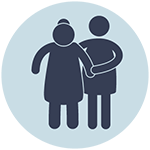 We are always accepting registration applications from independent professional caregivers.  Fill out the online registration application to be considered for an in-person interview with our team.  We are always looking for experienced, honest, caring  professionals.
I worked with SLO Caregivers to get help for my mom when she was discharged from the Nursing Home. David came out and met the entire family and we knew we were in good hands. David found us two caregivers to help my mom full time and they truly became part of our family. We cannot recommend SLO Caregivers enough.
I was referred to San Luis Obispo Caregivers by my best friend. I enjoyed working with David and he really listed to me and understood our family's needs. We had looked at the other companies around but they were quite a bit more in terms of costs. The caregivers that helped us was very experienced and helped with things I would never want to do! He recommended the perfect person.
I needed to find a caregiver quickly and did a Google search. I called San Luis Obispo Caregivers at 8PM and David (owner) answered. We spoke for over 30 minutes and by 8AM in the morning we had a caregiver at our house helping my dad. My dad has since passed, but I can't tell you how grateful I am to have found SLO Caregivers and Maria the angel he sent to help us.